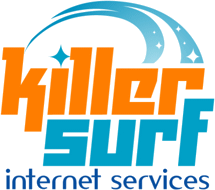 Rates
From a simple single page site to full function web 2.0 enabled user experience, Killersurf Internet Services has you covered.
All web design is based on customer need and is very negotiable. Also customer input is requested for many facets of the design process. We are able to completely design your site or will be happy to work with you to give you the site you want.
Design costs vary depending on the complexity of the site and the content. Please contact us for more information.
The staff at Killer Surf Internet Services is ready to work with you to give you the best possible site and web presence possible.
Please
contact
us directly to discuss your options from the very basic to very in depth web site design.